Billy Joe Watts Bio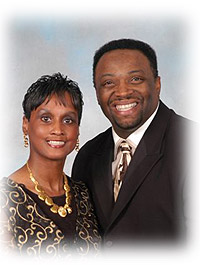 Born on the 4th of July and Raised in St Paul Minnesota by a single mom, the 6th of 9 Children and a former Athlete, Billy Joe Watts experienced his share of tests and trials to the human soul while growing up. After much diligence, perseverance, and the support of his family, Billy Joe graduated from Prairie View A&M University, in Prairie View, Texas. with a B.A degree in Mass Communications and a Minor in Public Relations and Advertising.

Billy Joe has spent the last 16 years teaching Communications, Leadership Skills, Business Strategies, and How to Improve your Management Style to College and Business Professionals around the United States. He's worked in radio, television, and has spoken for Corporations, Businesses, Colleges, Schools, and Professional Athletes. Billy Joe Watts is speedily becoming one of our Nations most sought after Public Speakers. His dynamic and exciting style is coupled with a practical wisdom that will challenge you to develop "The You in You".

Billy Joe Watts has been married to his wife Theresa for over 21 years and have 3 beautiful children, Billy Joe Jr., Kendra, and Brittany. They currently reside in Broken Arrow OK, a suburb of Tulsa.

Quotes
Henry David Thoreau: "Though I do not believe that a plant will spring up where no seed has been, I have great faith in a seed. Convince me that you have a seed there and I am prepared to expect wonders."



Miles Monroe:
"Potential is a like a seed. It is buried ability and hidden power that needs to be cultivated."



Billy Joe Watts:
"To be successful, you'll have to develop the you in you."